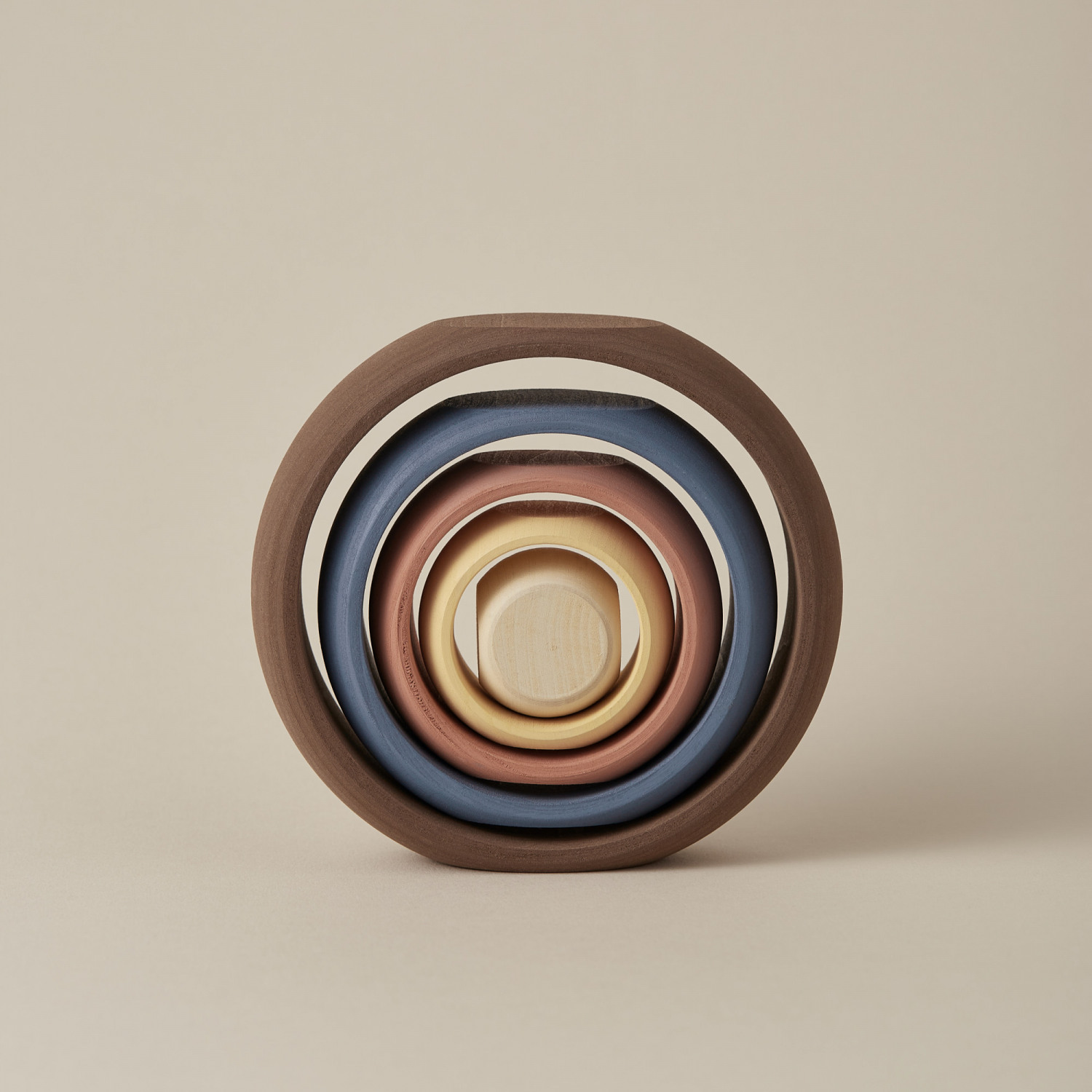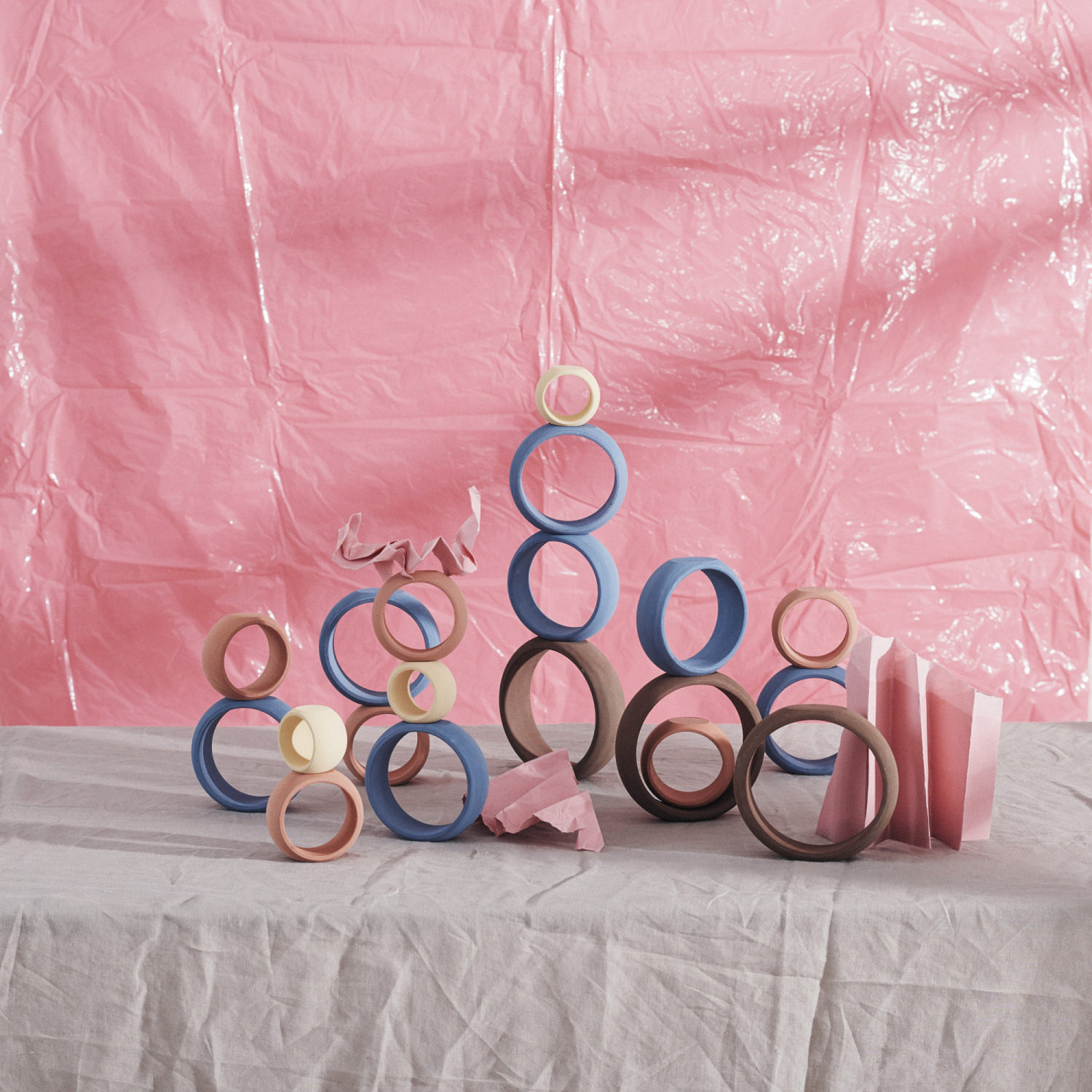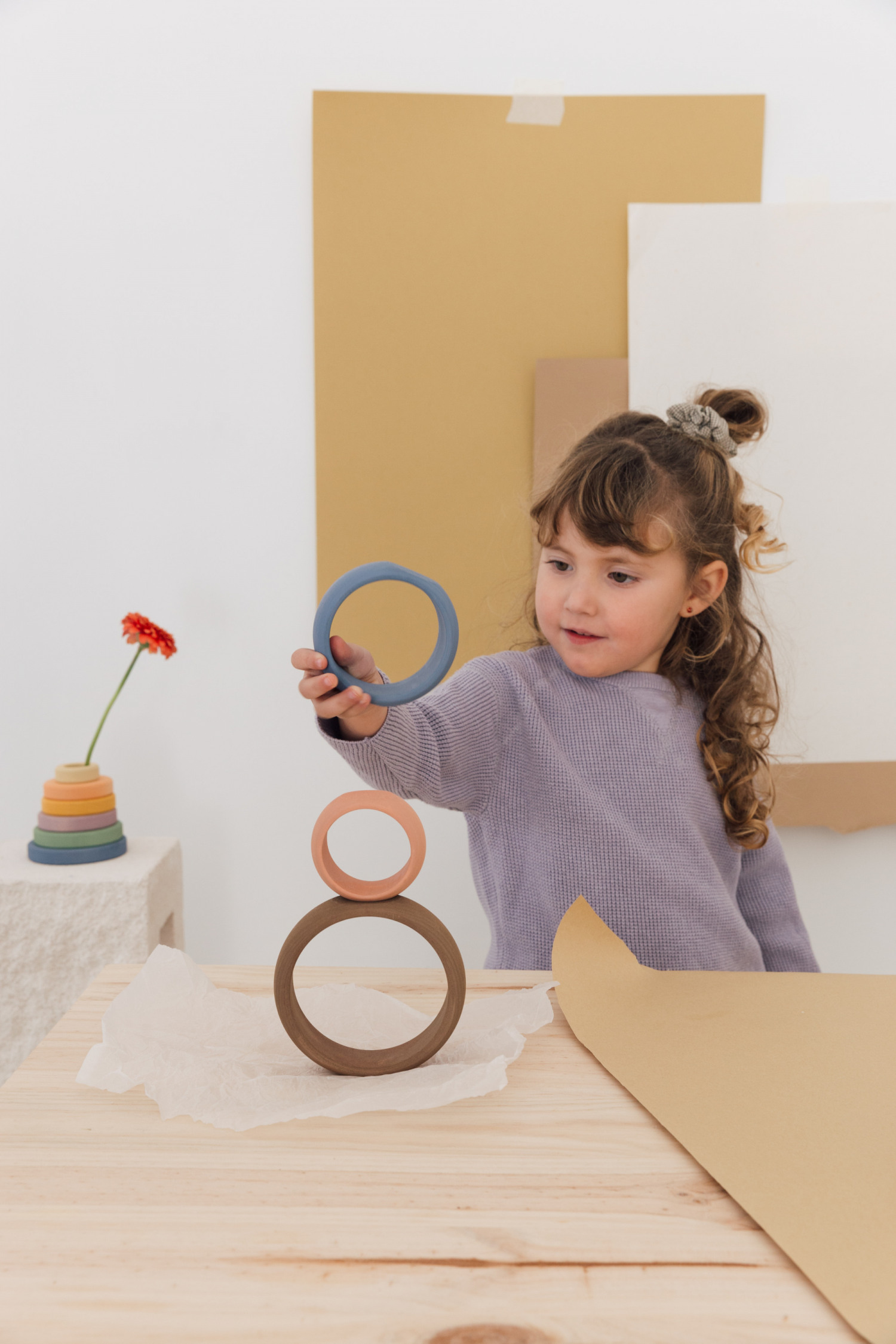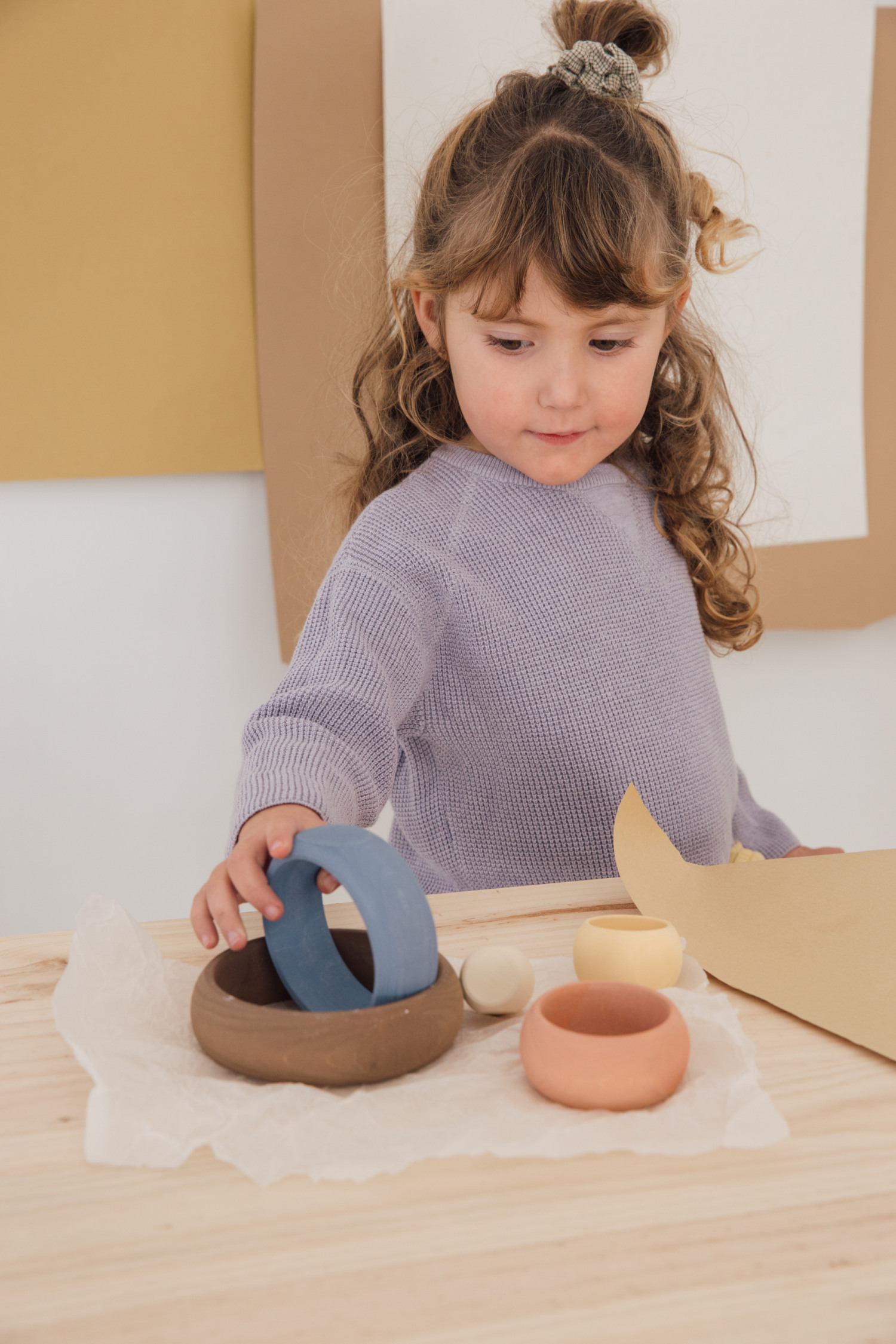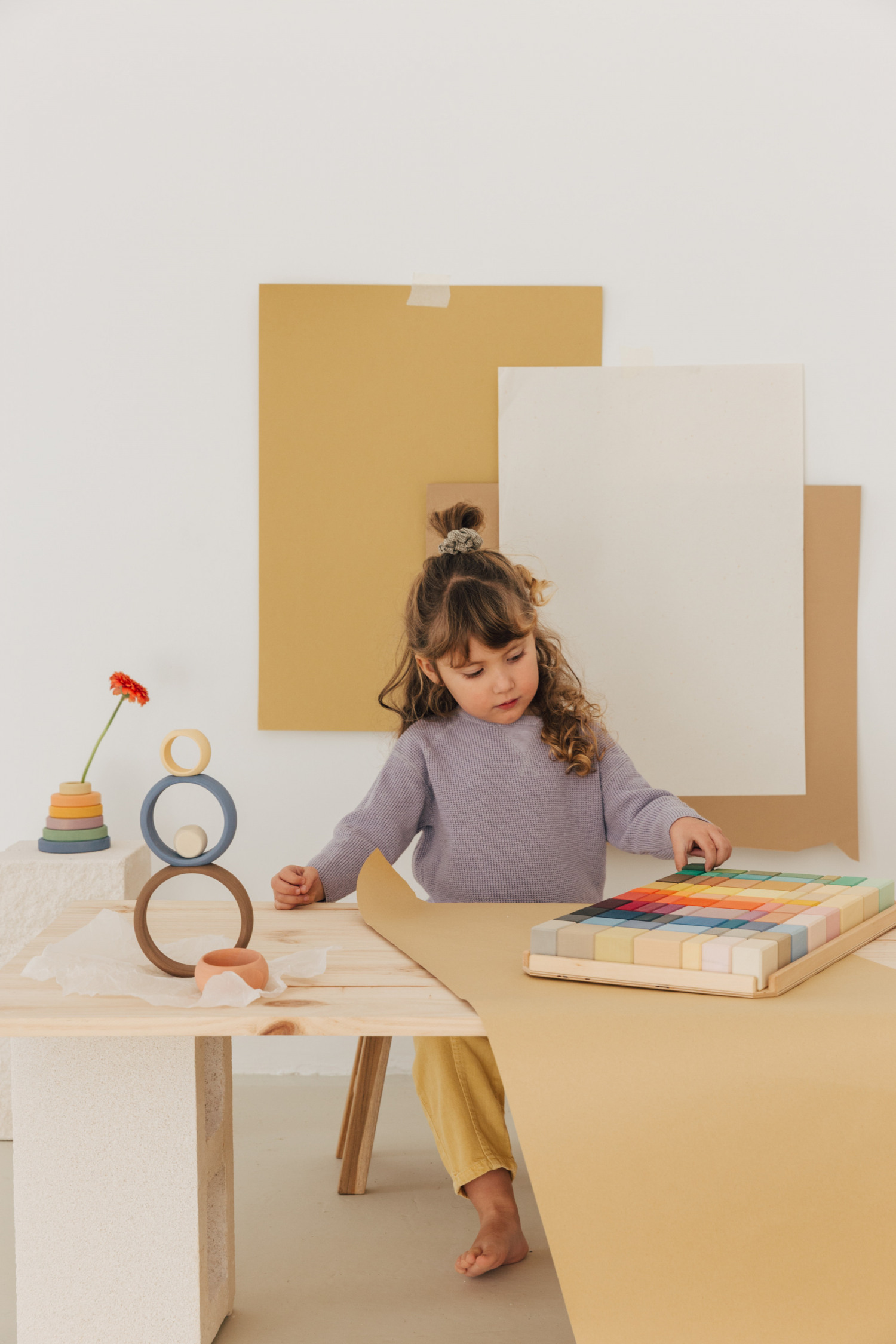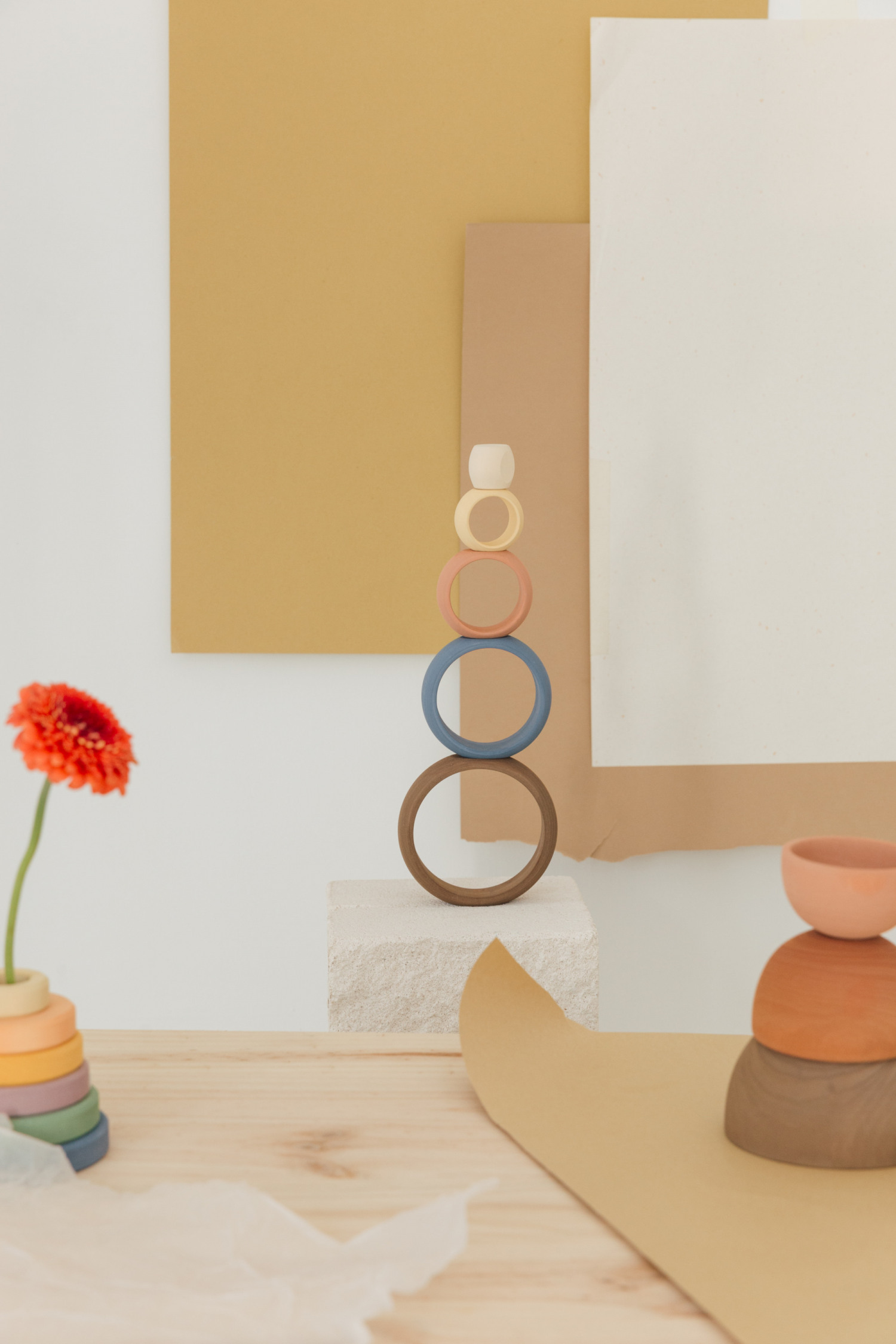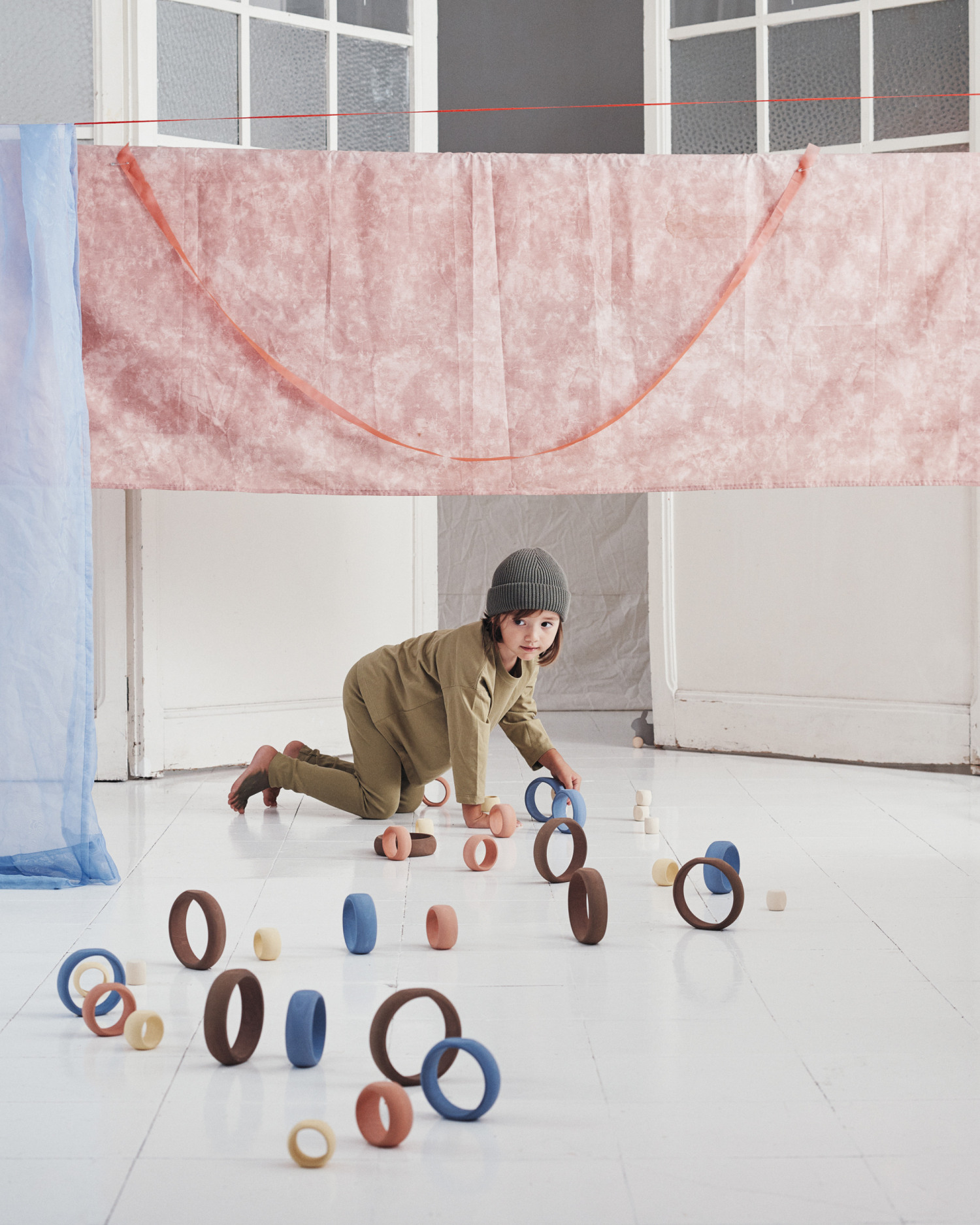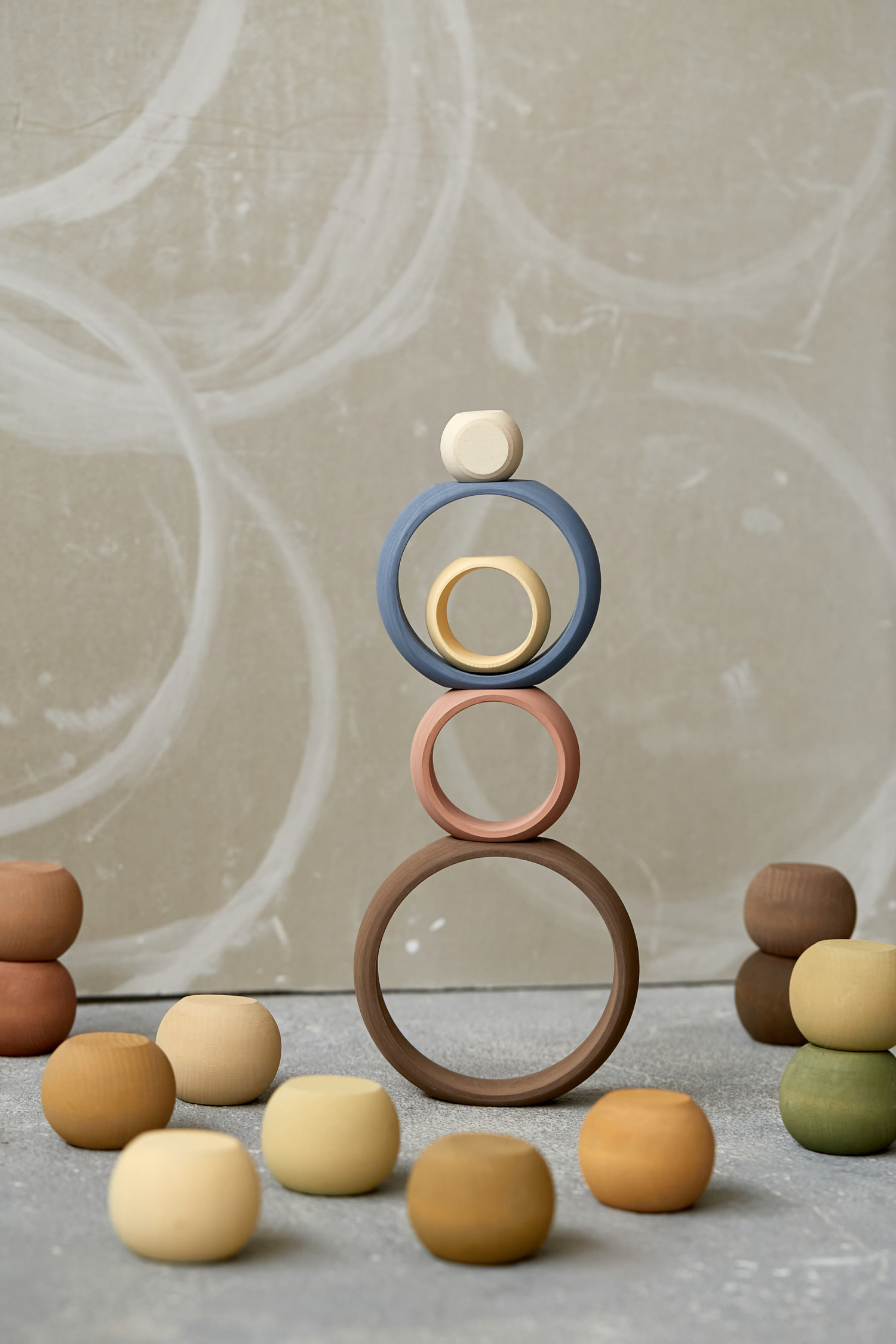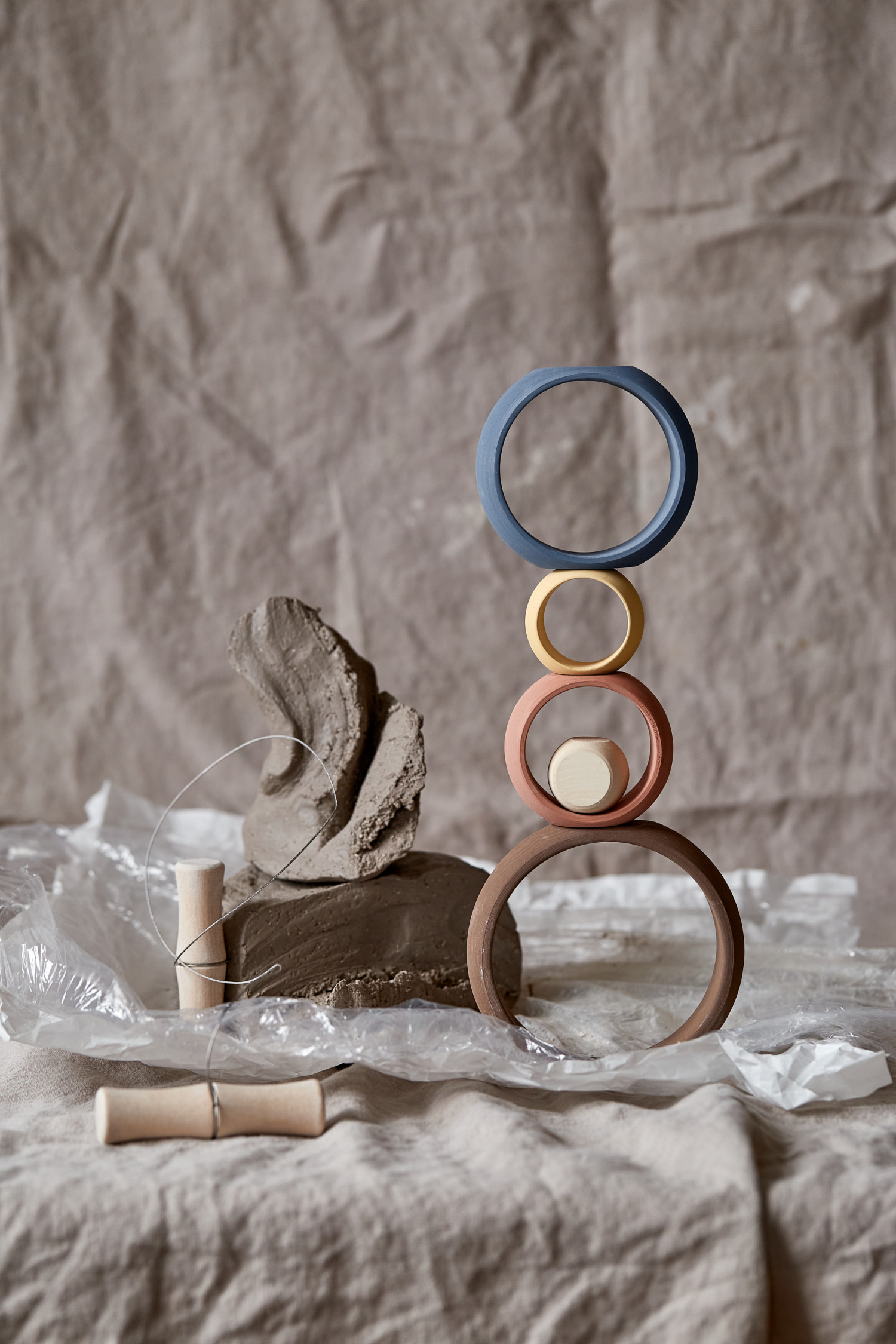 The circles are like circles on the water, annual rings, or paintings by Robert Delaunay. We sawed off the rings on both sides, and that was a small step for the toy, and a big step for the play potential. So they could be a house, a lake, a cave, a monocle, a hat. Our craftsmen call this toy a snowman. It also looks like a caterpillar. This simple toy awakens the imagination. Surely you can think of many more funny associations besides the ones we have written here.

9963₸
Product
details
Solid wood
Water-based eco-friendly paint
This toy is handmade from solid wood. Masters with a lot of experience make it by lathe method. We chose a paint that gives color but leaves the pattern of the wood. So, each toy has a hue conceived by us and applied by nature.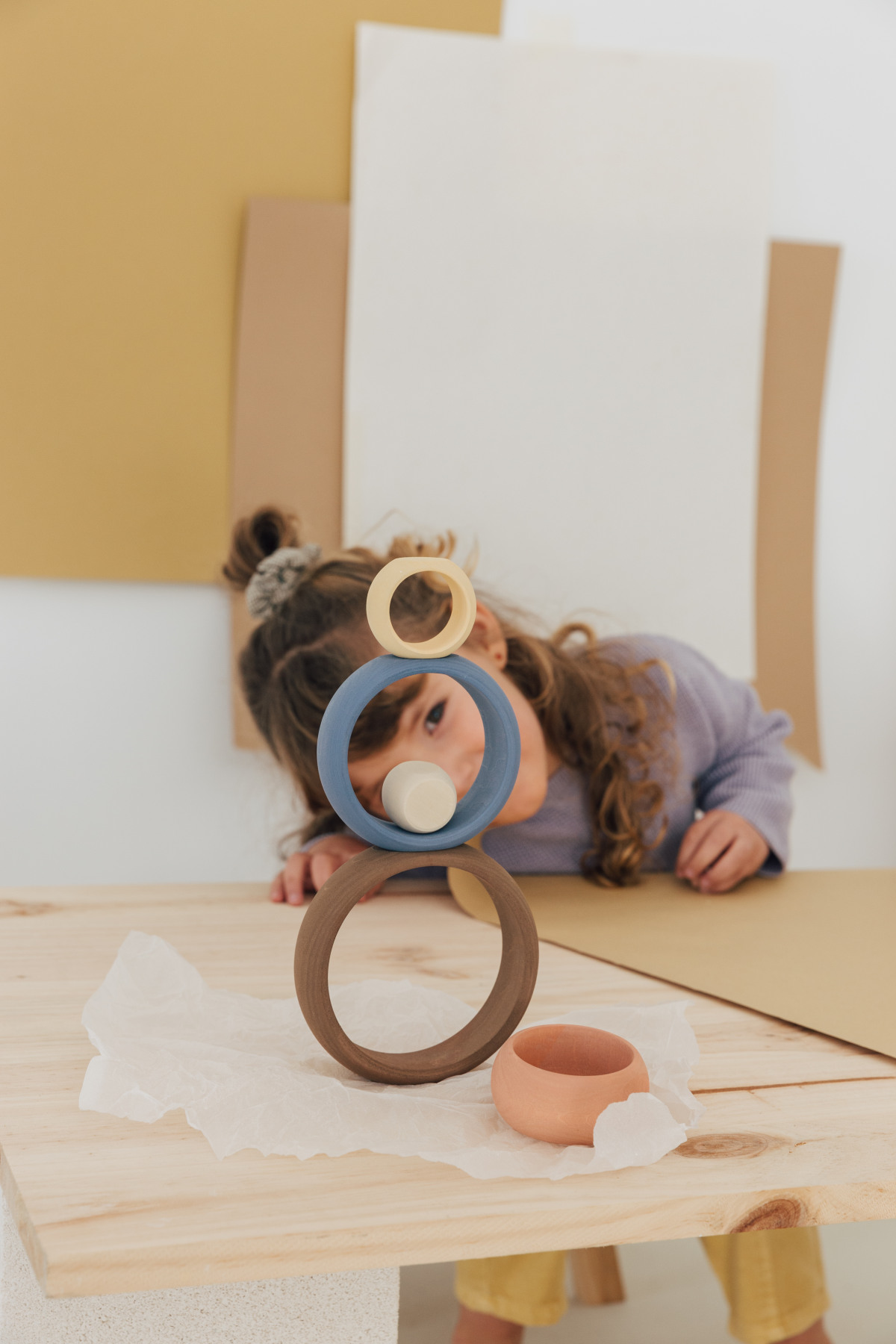 How to use?
- Build a tower trying not to wreck it
- Learn a concept of "bigger-smaller"
- Use circles as bracelets
- Arrange circles in a descending order
- Take a basis of a stacking tower and throw the circles trying to put them on it
- Decorate circles with paper flowers