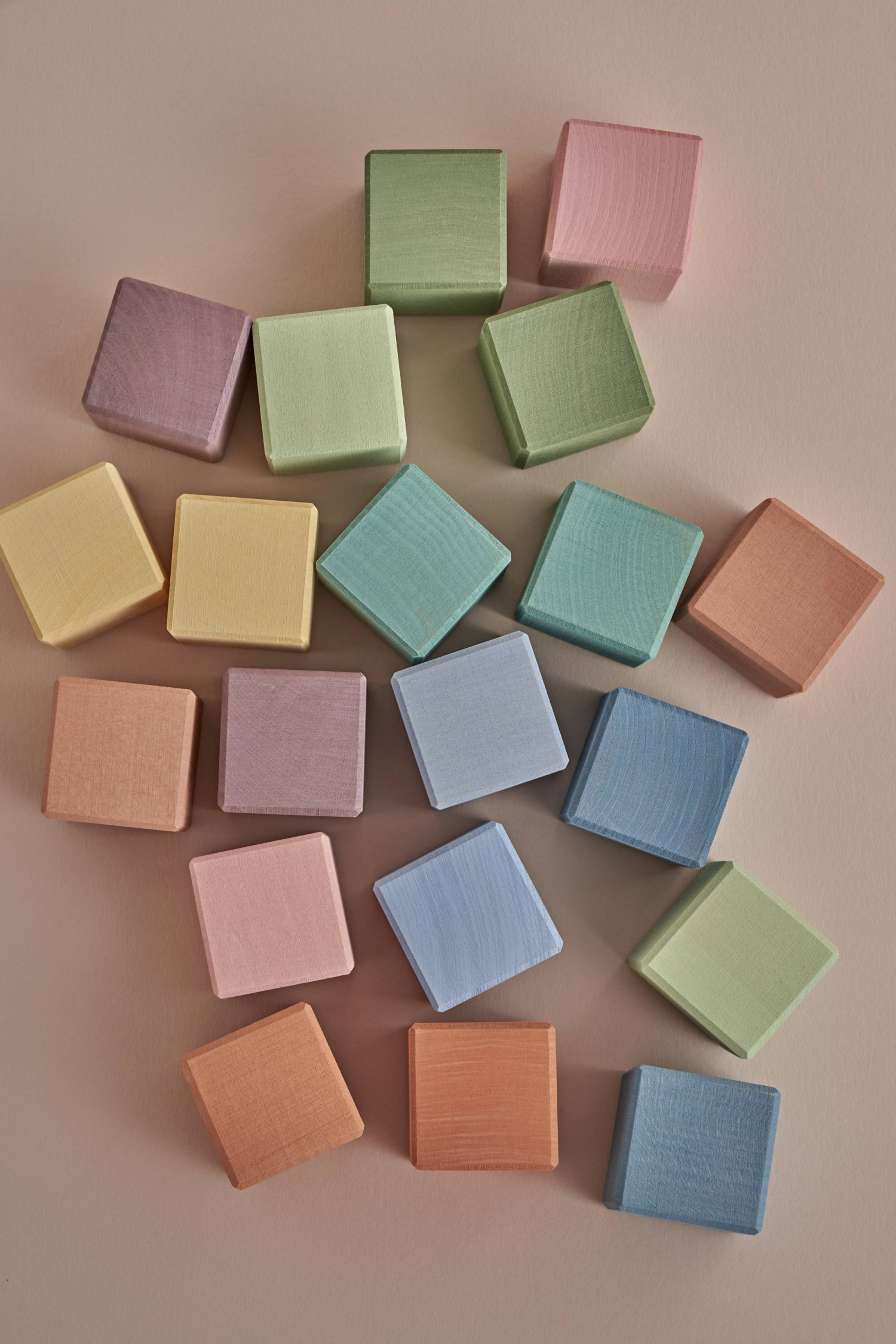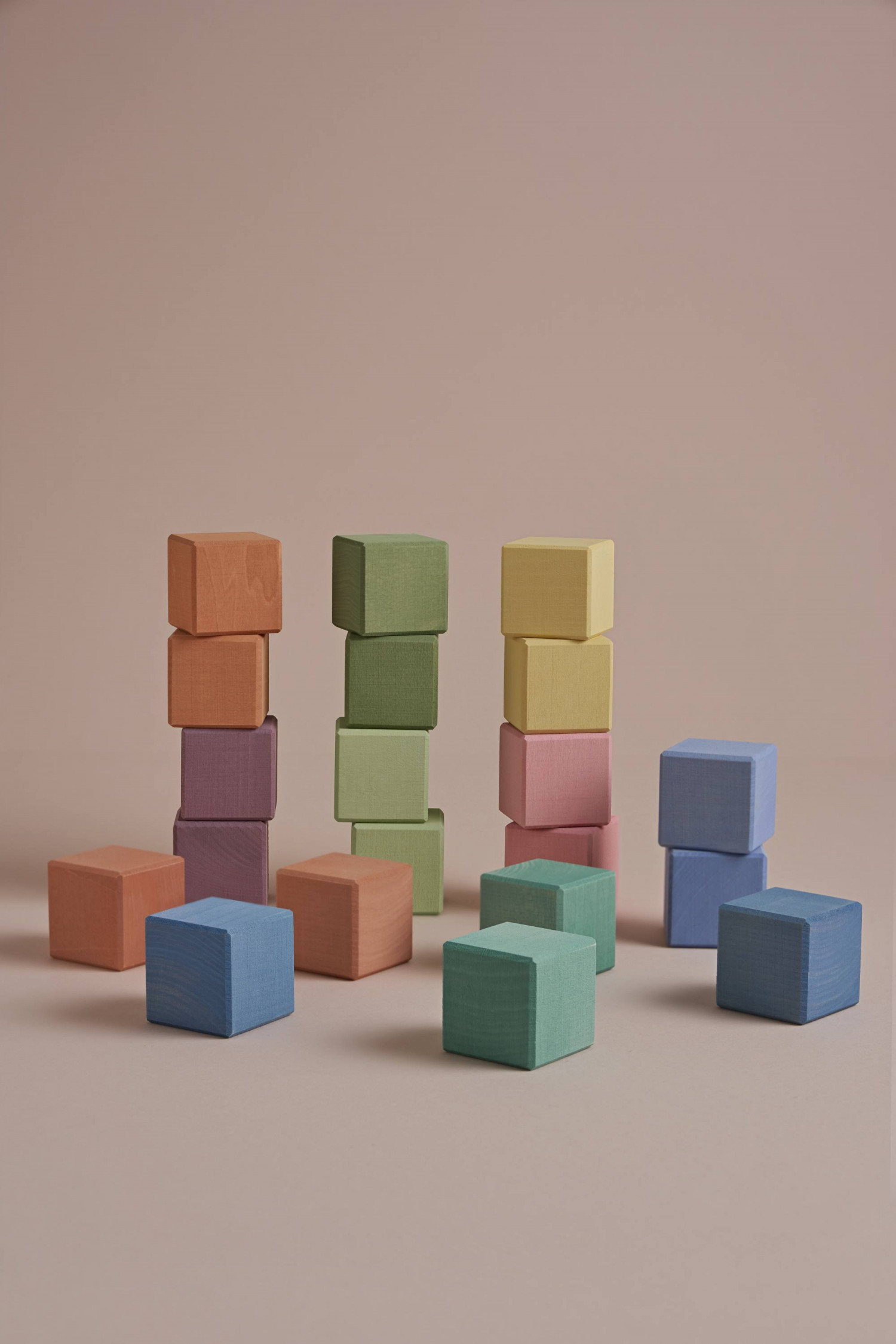 Cubes Earth Pastel
Cubes are the most basic children's toy. First, a child simply learns to hold a cube in his hand, then to break towers built by mom, then to build towers of his own, and later even more – he or she builds big cities, inhabited by imaginary heroes. Cubes are a "must-have" toy for children from 6 months to 7 years old.

We painted cubes with the most beautiful deep pastel colors. They are as tender as the childhood itself, but not too sugary-sweet. We took inspiration from various shades of wildflowers.

We removed the sharp corners from each cube by hand, so when a parent accidentally steps on a toy, it will not hurt. And we do not cover toys with lacquer, so the cubes do not split and it is more convenient for children to build with them.

18114₸
Product
details
Solid wood
Water-based eco-friendly paint
The toy is carved and painted by hand in a small family workshop in Russia.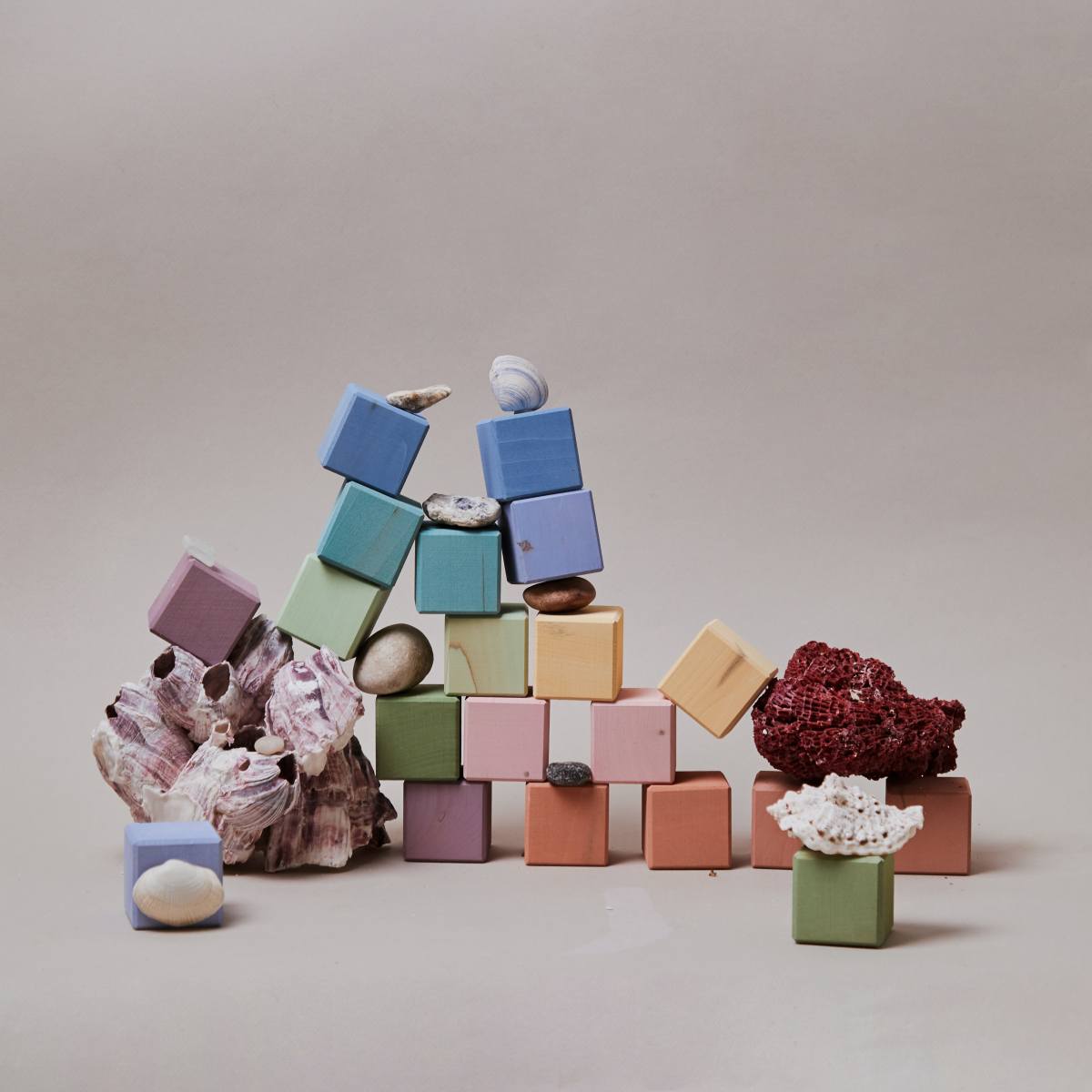 How to use?
- Build an amphitheater/a stadium/an arena and show a performance to the audience
- Build the highest tower possible, then pretend to be a wind and try to blow it away
- Build skittles and play bowling
-Build different figures: a circle, a triangle, a heart, a crown, a snowflake etc.
- Imagine that cubes are color pixels and draw with them
- Build a tower with all 20 cubes from the set
- Build a house for an ostrich or a crocodile
- Build together in turns by adding one cube at a time