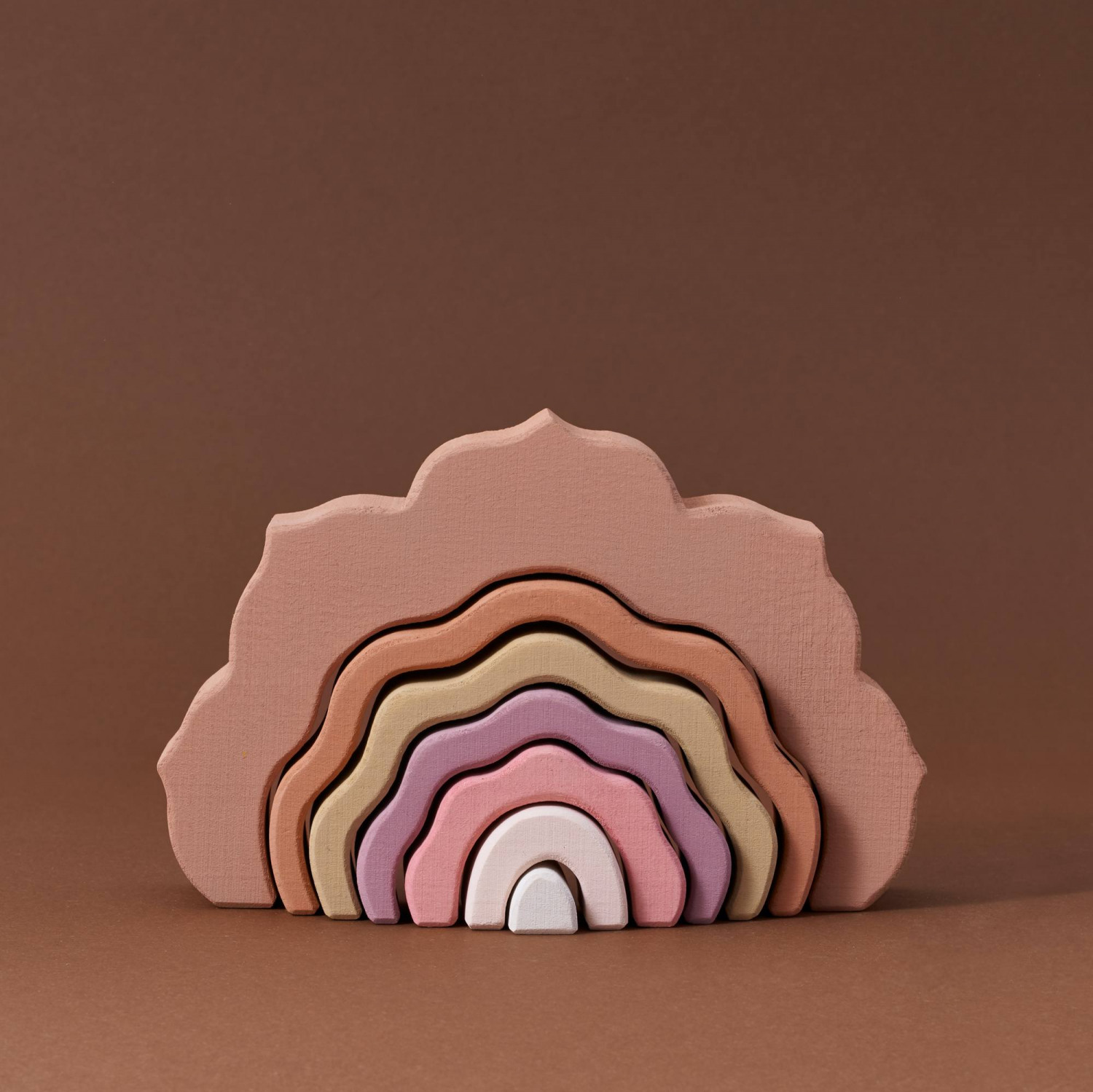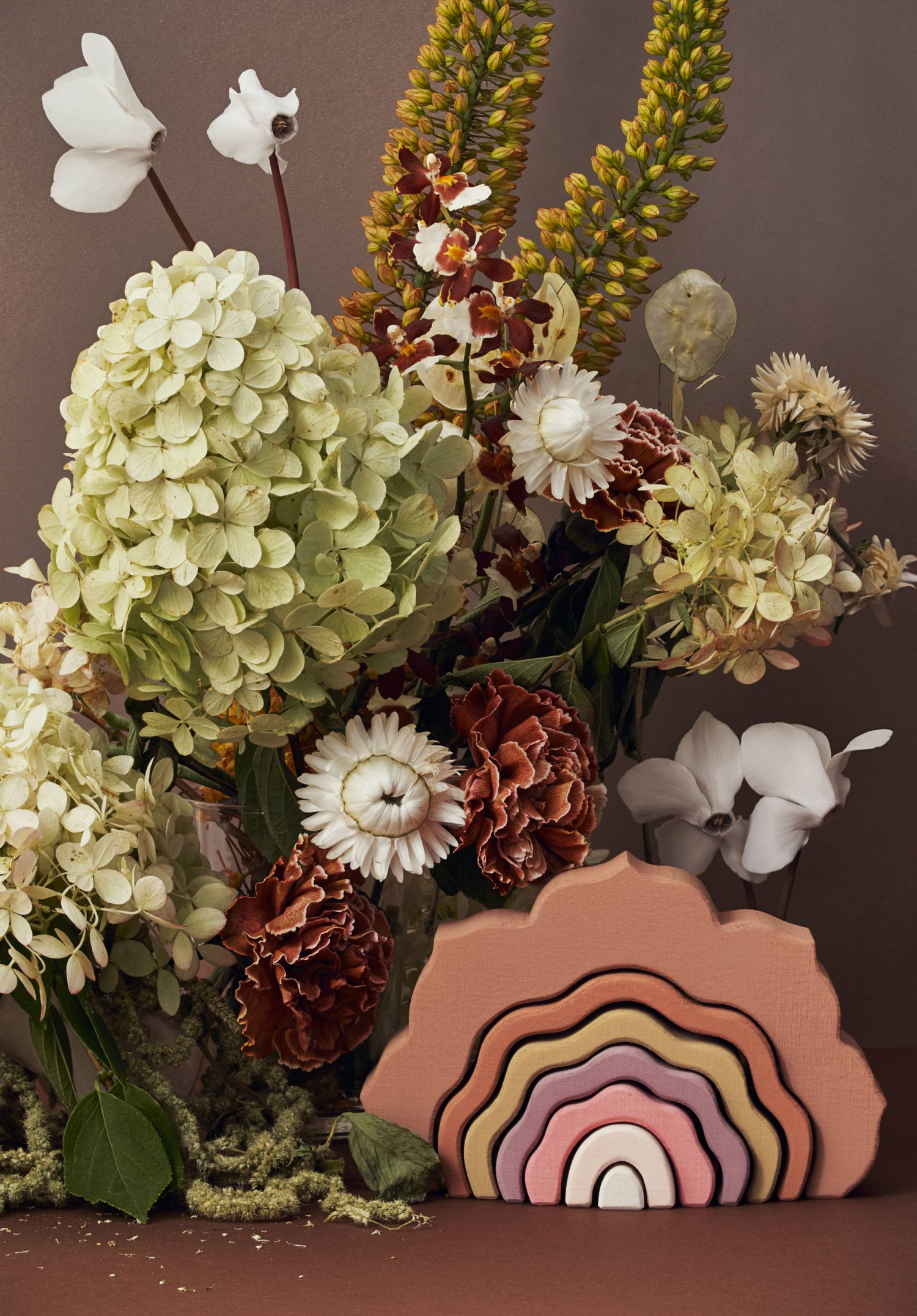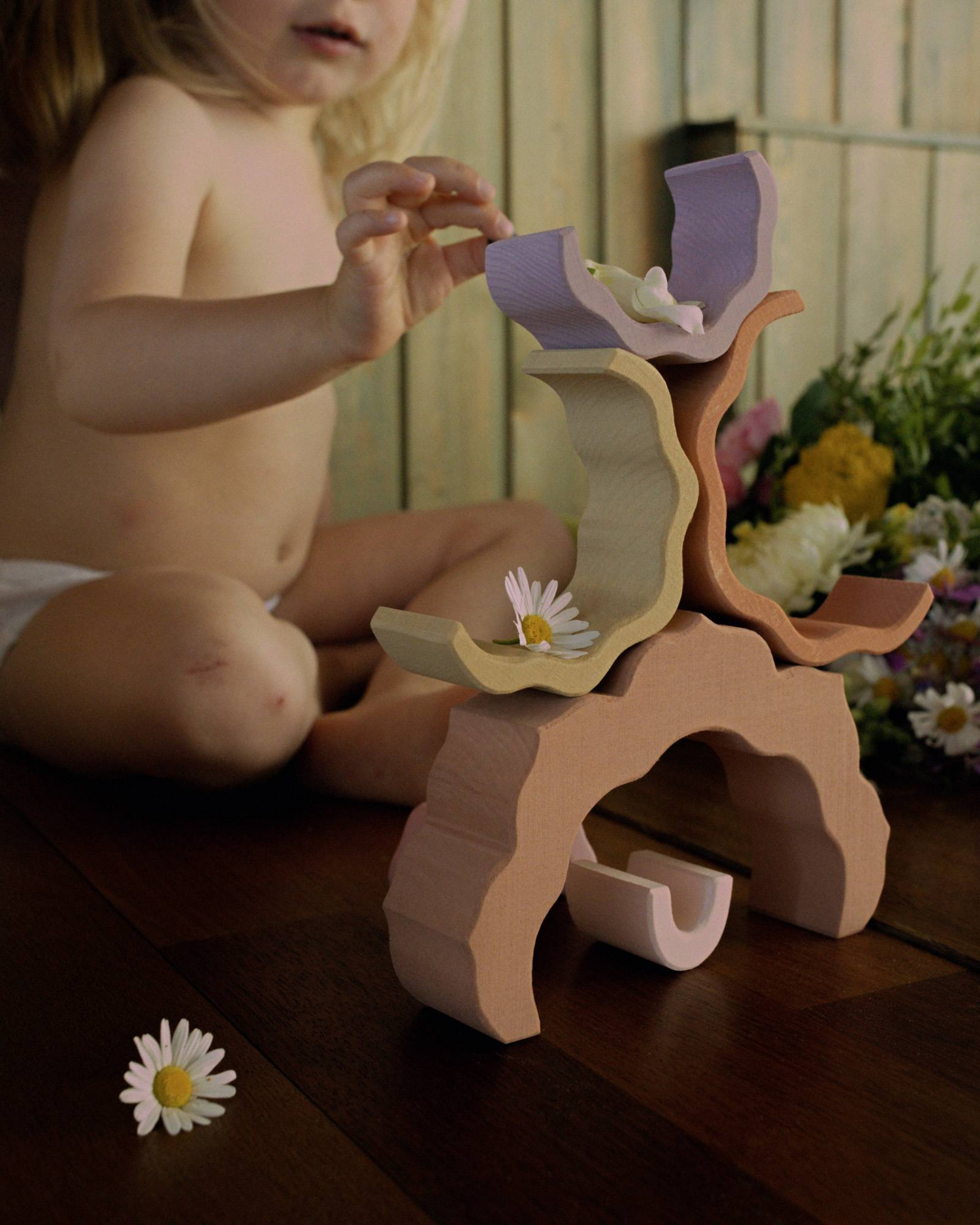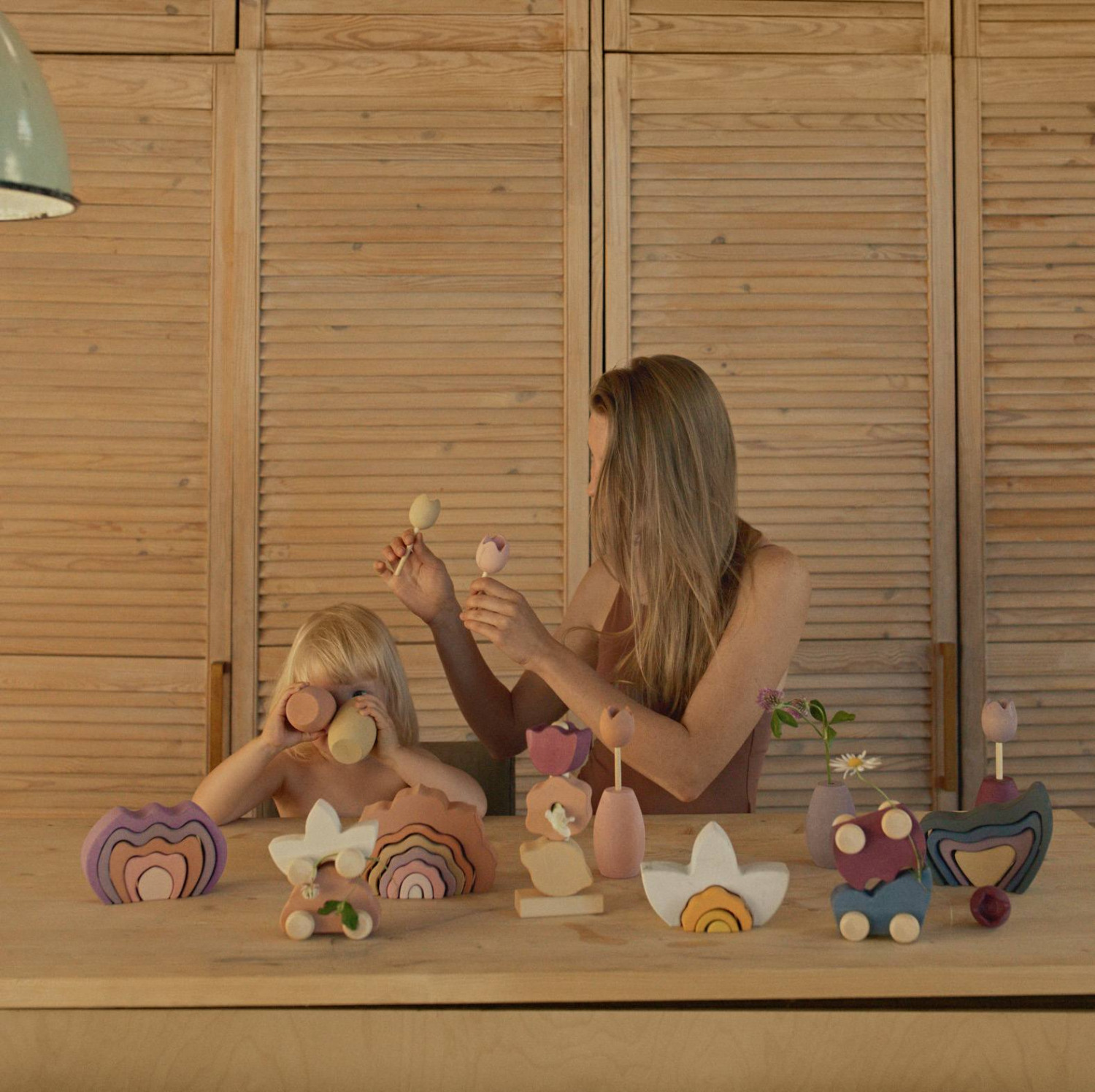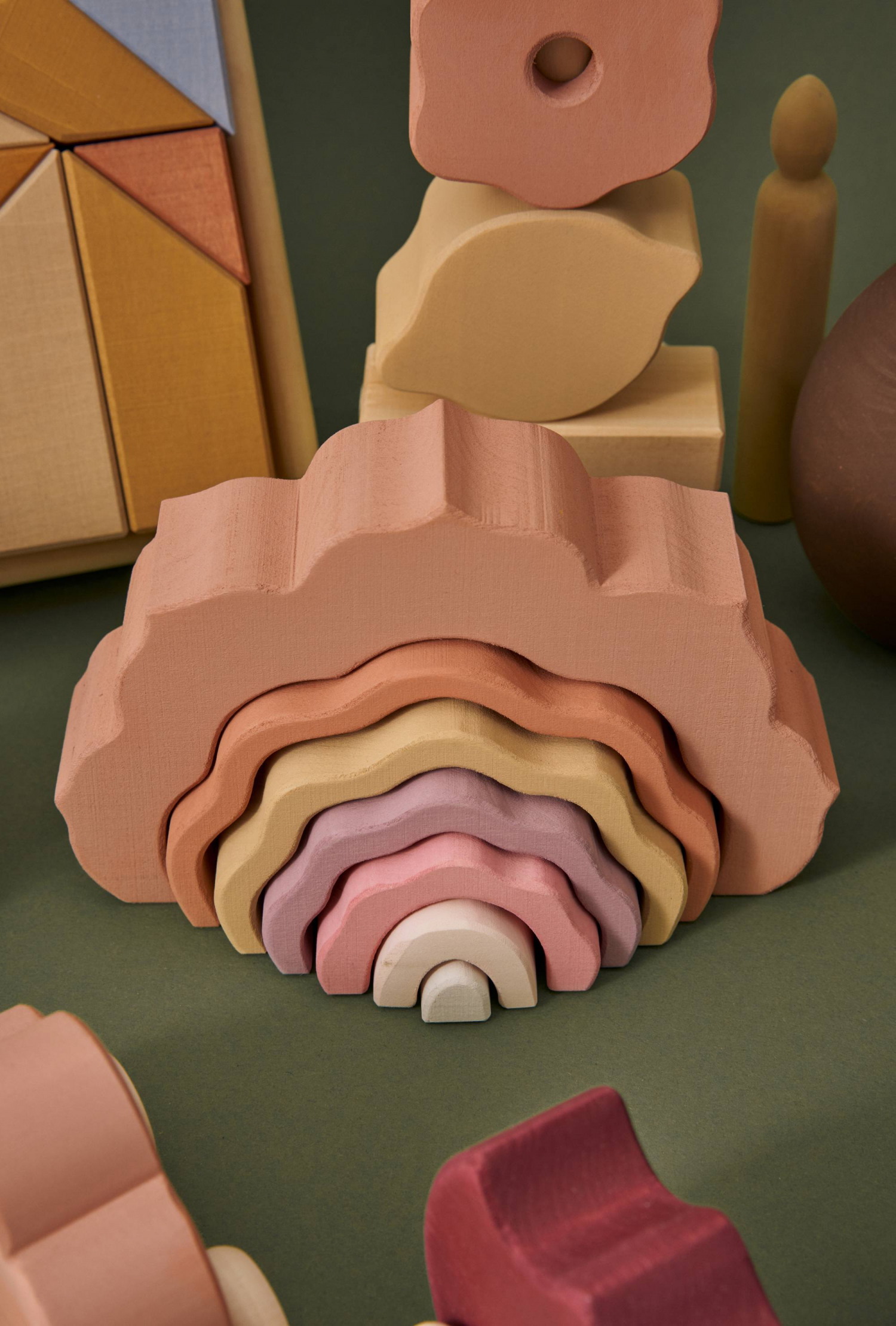 This stacker looks like lace. It is as tender as mother's love. Exquisite pastel colors soothe and tune in for a long game. While playing you can discuss what a flower needs for life: water, light and air. So do people need care, love and attention.

13586₸
Product
details
Solid wood
Water-based eco-friendly paint
The toy is made of carefully grown and slowly dried linden and coated with safe, water-based paints. When you take the piece in your hand, you will see that the texture of natural wood shows through the paint.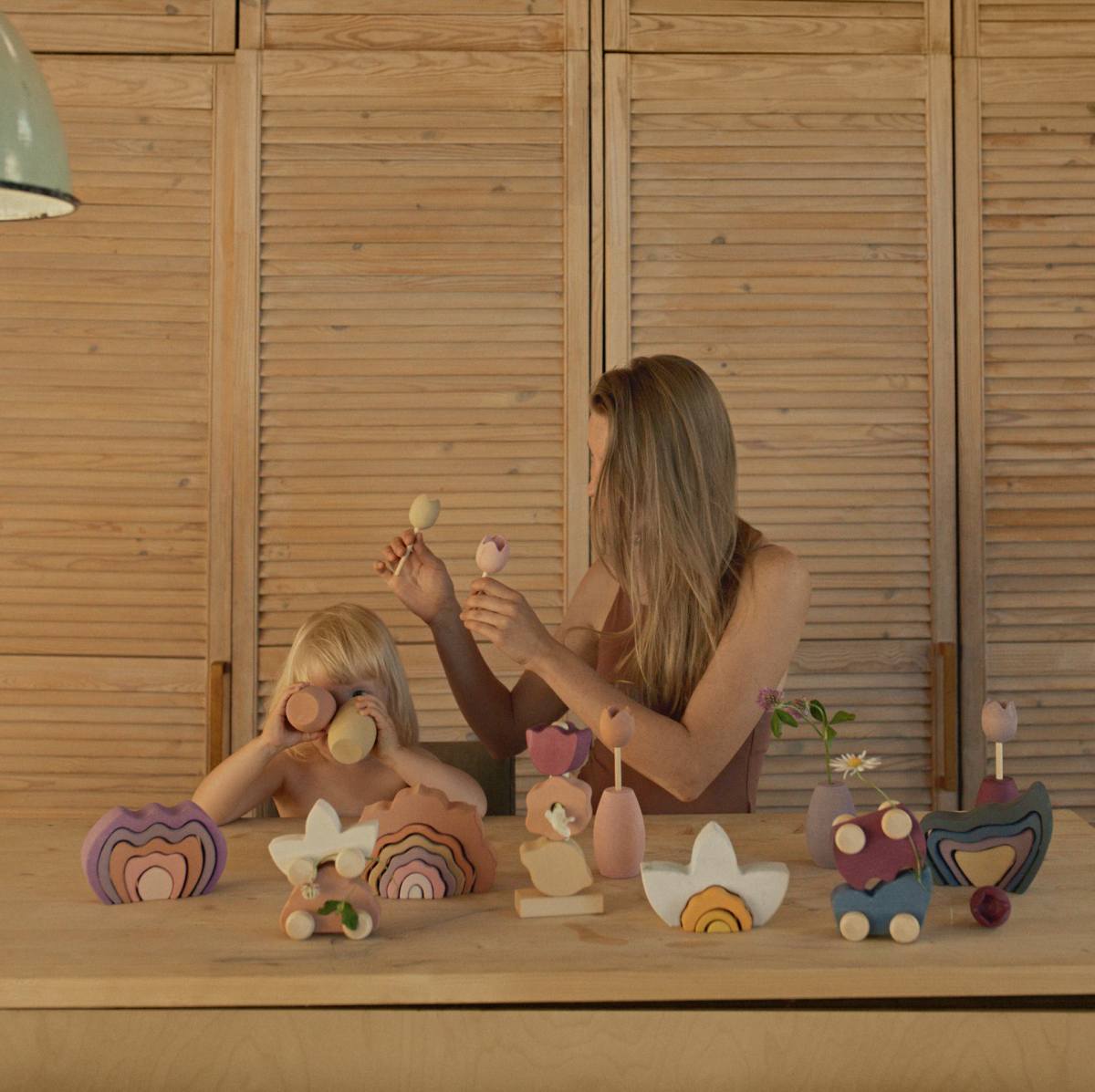 How to use?
- Discuss what flowers, children and people need for life
- Express your mood with the details of the set
- Put the upper arch on top of your head and try to walk through the whole room
- Build cradles for toys
- Create a still life with a rose and draw it
- Find balance by placing one arch on top of another
- Outline the details with a pencil on a paper
- Build bridges across the textile river