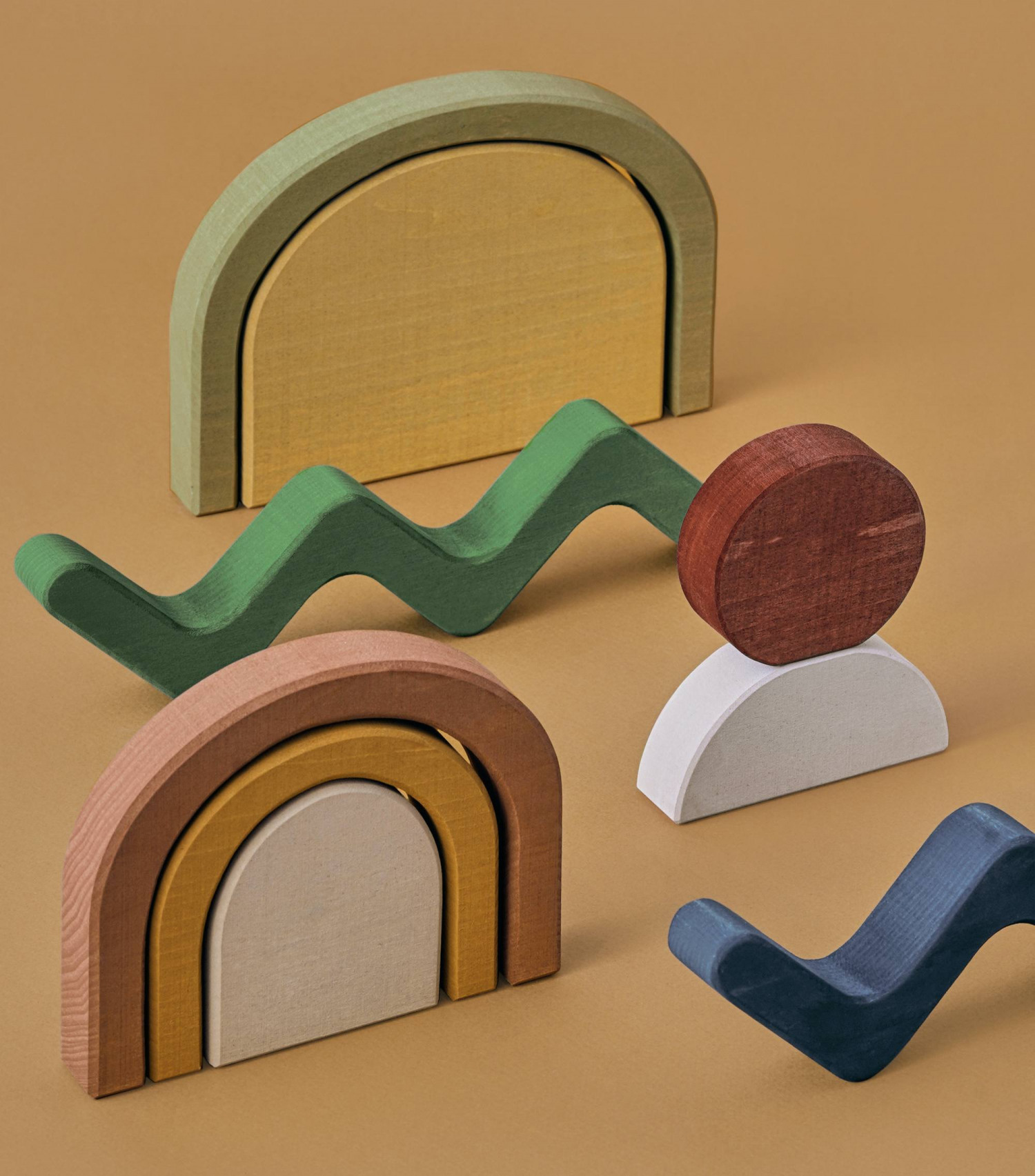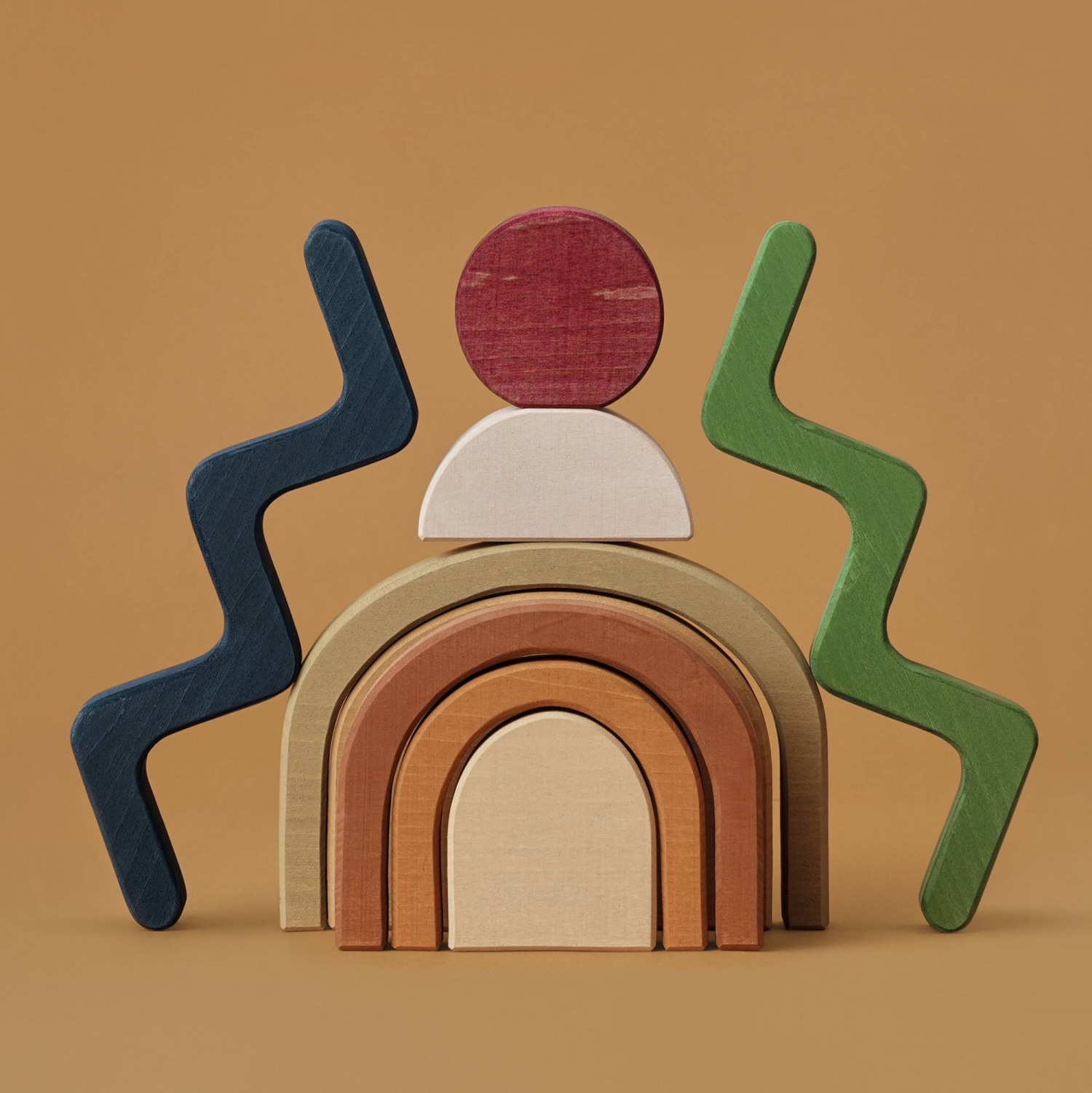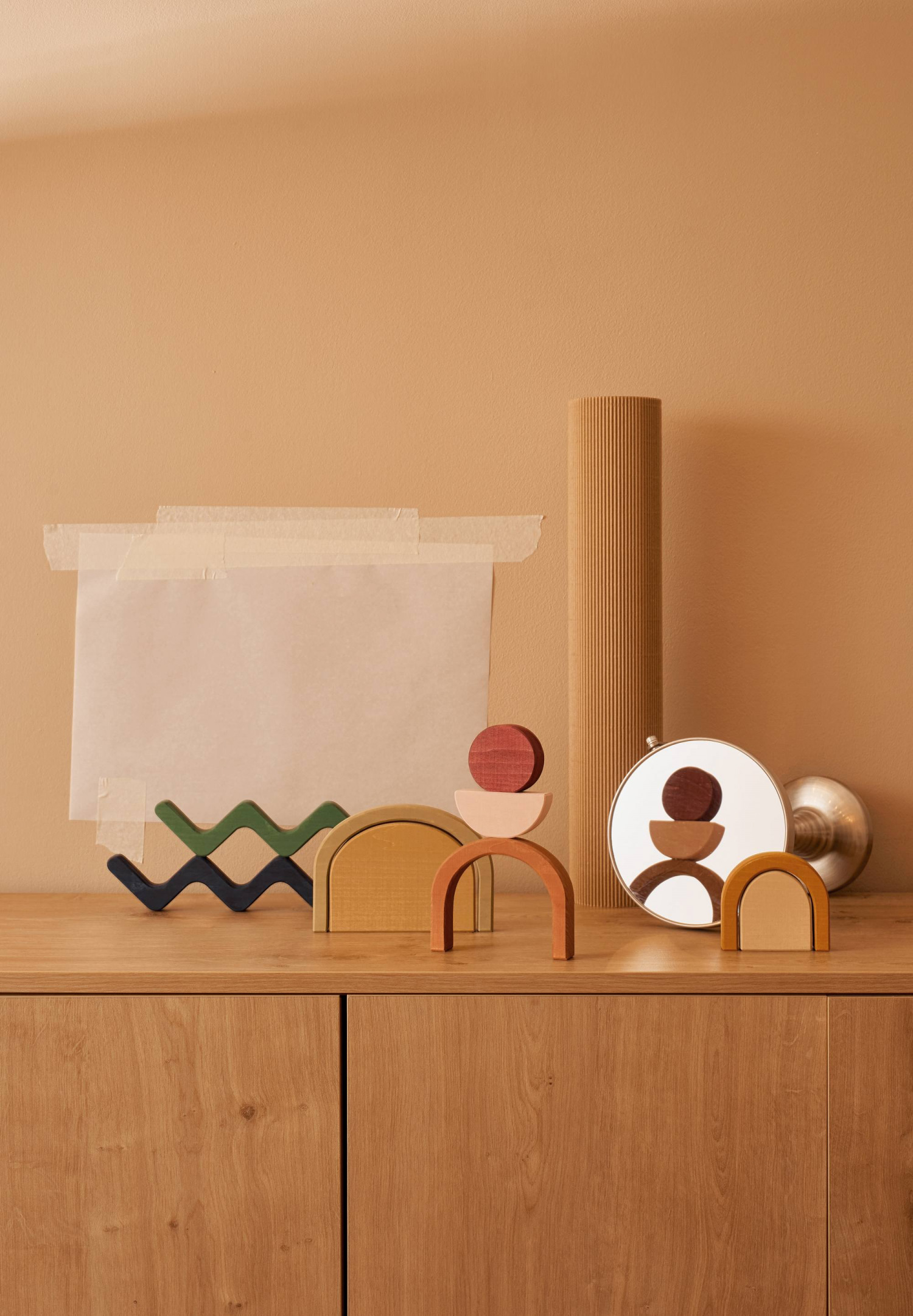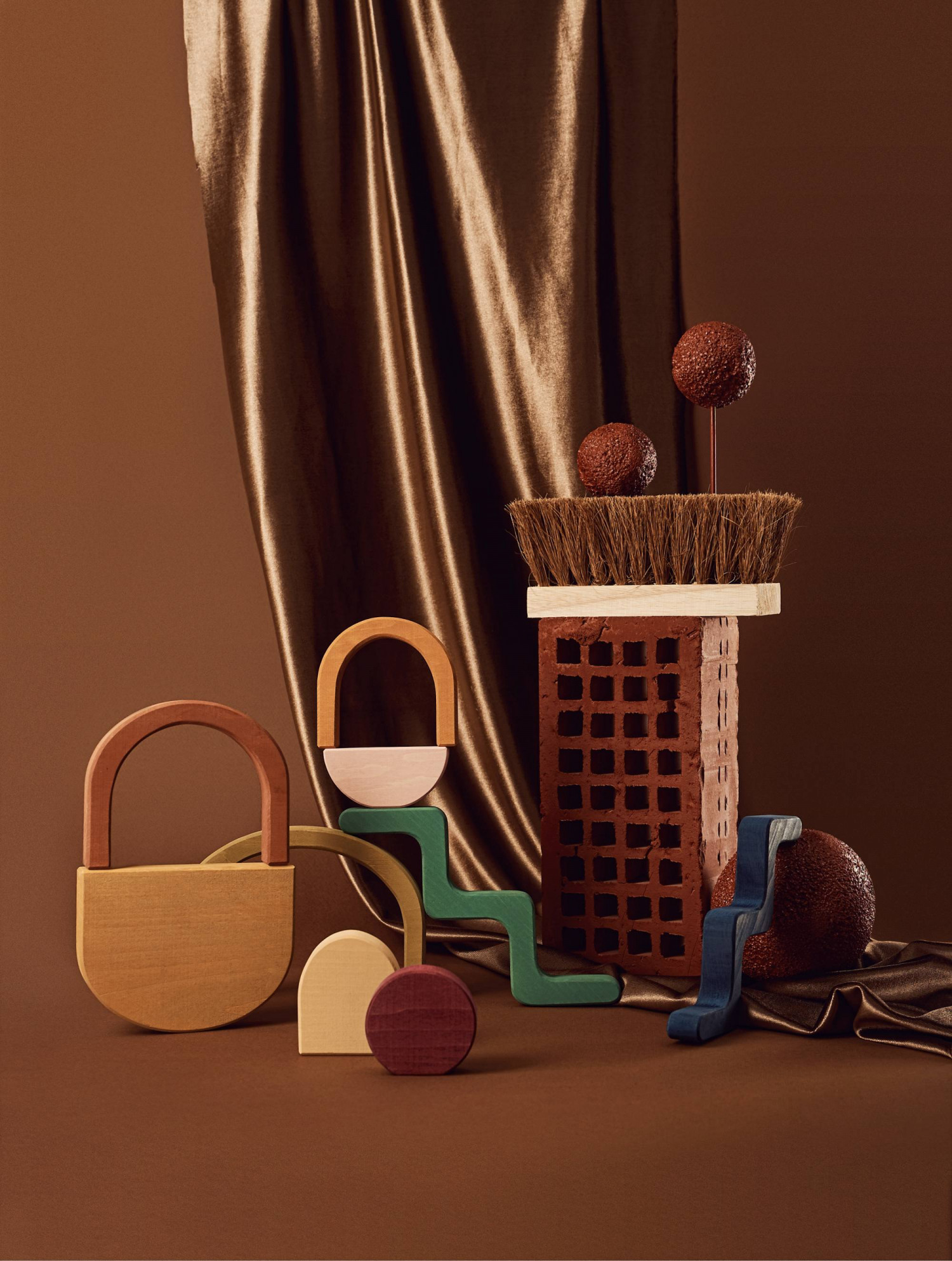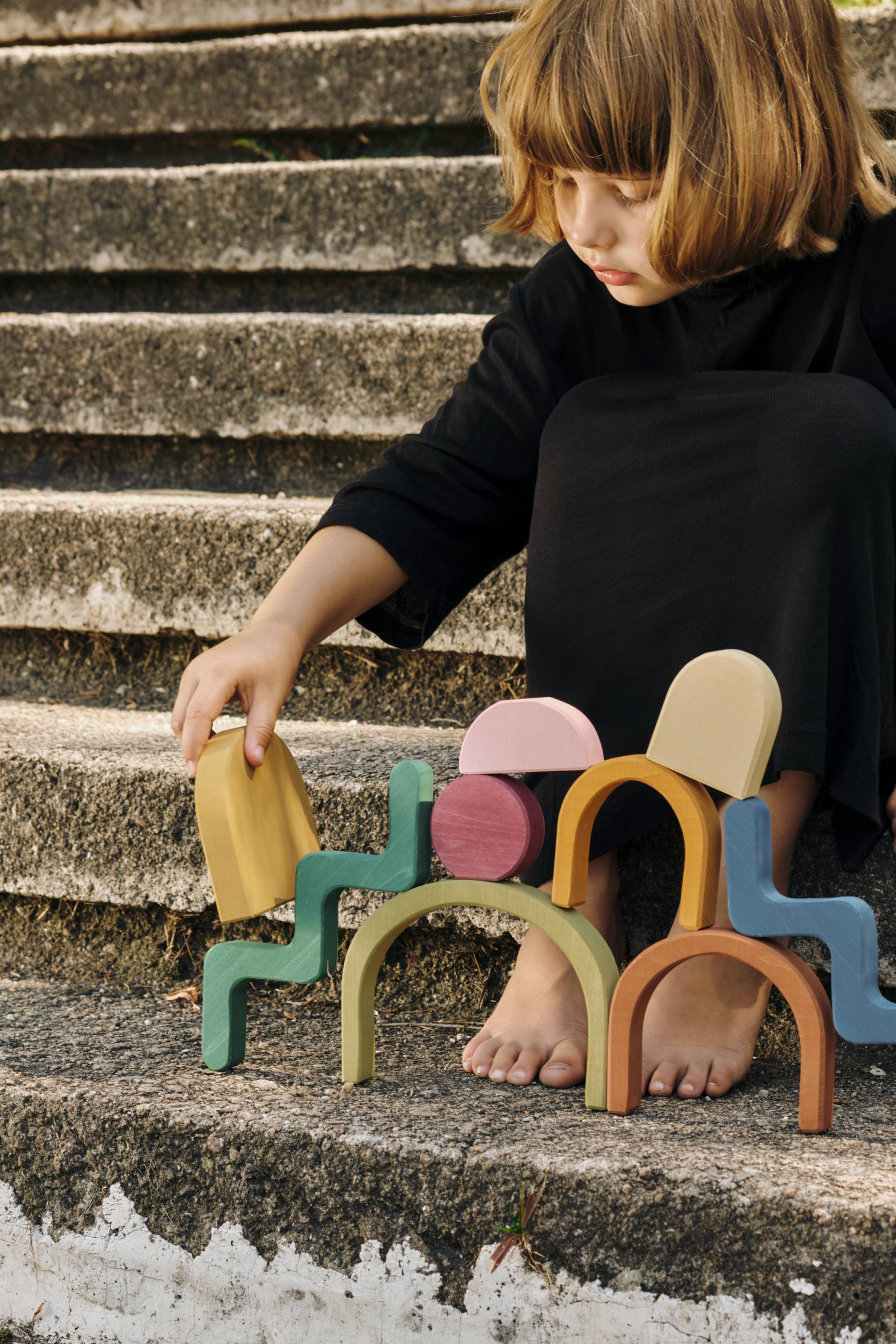 Building blocks
Shapes Building Blocks
Shapes Building Blocks
Artisan blocks to celebrate parenthood and childhood.
Olive, terracotta, clay, burgundy, pink, forest and deep blue colors.

It is the most creative set with no limits and rules. Only lines and dots – as in Kandinsky's paintings. You do not have to make houses and caves from it. You can express yourself with it. Together with your child you can build joy, dance or boredom. Or vice versa, use unusual details for building usual objects like a ship, a plane or a cat.

36228₸
Product
details
Solid wood
Water-based eco-friendly paint
Smallest piece (circle) 5x2 cm
Biggest piece (wave) 21x2x5 cm
This toy is made of linden in our small local factory in Russia. It is coated with safe paints without the use of lacquer.
How to use?
- Express your mood with these shapes
- Use abstract parts to create a recognizable image – a ship, a house, a plane or a lighthouse
- Outline each shape with a pencil on a paper and make a face from the details
- Build your favourite character with the shapes and make stories about him every day